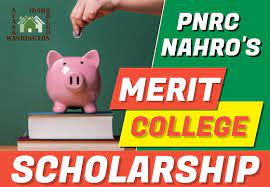 Boise City Ada County Housing Authorities are pleased to announce The National Association of Housing and Redevelopment Officials (NAHRO) Merit College Scholarship Program – 2023. We will be receiving local applications for this scholarship through May 31, 2023.
The housing authorities' information flyer, along with instructions on submission, is available here:
BCACHA Requests Applications for NAHRO Merit Scholarship
Details about the scholarship, Rules and Procedures, requirement checklist and an application information form are available here:
2023 NAHRO Merit College Scholarship Application
Applicants who have questions are encouraged to call our office at (208) 345-4907 and ask for any of our Family Self-Sufficiency Coordinators.